Charities
The Boodles is pleased to announce that it will be supporting two incredible charities.
We are very much looking forward to welcoming you to The Boodles Tennis! During the week we have an online auction supporting our chosen charities Street Child and The OppO Foundation. We want to give you the opportunity to bid now and share with anyone who you think would like to partake in the auction - The Boodles Tennis (superstars-auctions.com)
Thank you for your support and happy bidding!'
Our fundraising partners, 'Superstars', will be onsite through the week, providing an incredible online auction of 'money can't buy' experiences, contemporary artworks and sporting memorabilia, to help raise much needed funds for the supported charities.
You will be able to access the online auction via the QR codes which will be displayed at the venue. Some of the auction lots will be on display in the tented village, so please do pop by to take a further look.
To take part and bid, you simply need to register your contact details and then place your bids on your desired auction lots. Keep an eye on your bids throughout the day, and should you get outbid, you will be notified by text or email, allowing you to bid again. The highest bidders will be notified by 5pm each day.
---
Street Child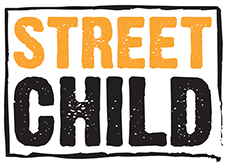 At Street Child we believe every child deserves to be safe, in school and learning, even and especially, in low resource environments and emergencies. Since Street Child was founded in 2008, we have improved access to basic education for over 900,000 children and have supported over 120,000 adults through our programmes such as the family business scheme. In doing so, these children have been given more control over their futures.

We prioritise children in the most marginalised populations and seek out situations where there are gaps between aid, assistance and need and as such, are often one of the only organisations supporting children in these tough circumstances. We work with an expanding network of 95+ local organisations. Focusing on the power and purpose of inspirational local level organisations sits at the heard of all we do and has done since our first partnership in Sierra Leone in 2008.
Find out more here: https://street-child.org/
The OppO Foundation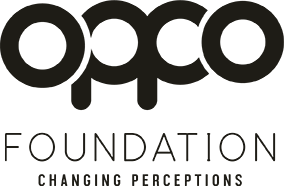 Established in 2014, The OppO Foundation provides support to veterans, their families and dependents who are struggling with disability, mental health and financial challenges. Set up to do things differently, every intervention is designed in collaboration with the individual it is intended to support.
"They are different to all other military charities that I know, they helped me when others would not. I am so grateful and cannot explain the difference it has made in my life" - Injured Veteran Paul Lauder

Examples of The OppO Foundation's work includes funding for life-changing sports equipment, providing free boilers for those who cannot afford themselves, funding of education courses, mental health support and much more. All of this support is integrated with other services such as the NHS, veterans' associations, mental health charities, serving military personnel, and community groups ensuring that it is complementary, sustainable and effective.
'Make a difference - change a life'