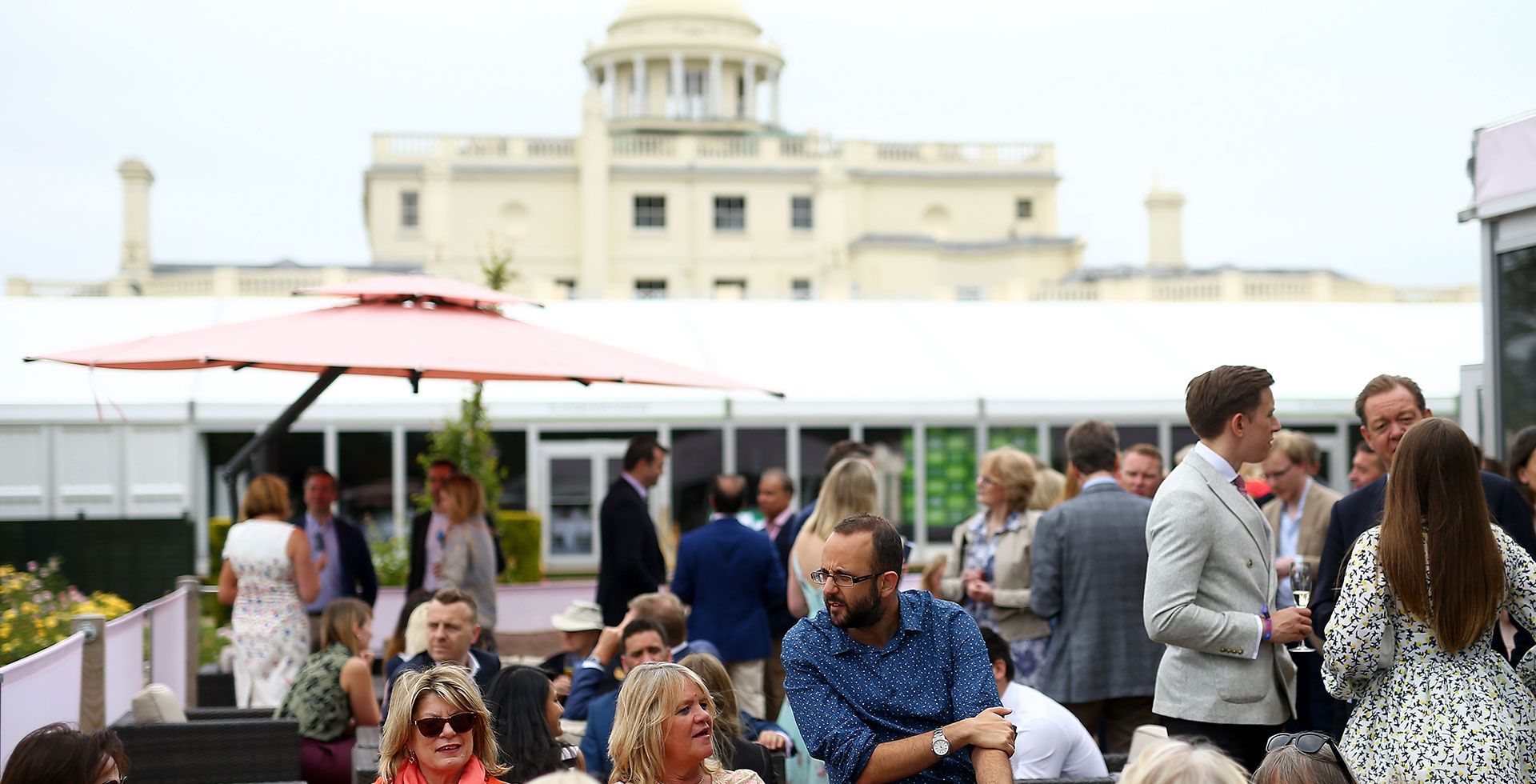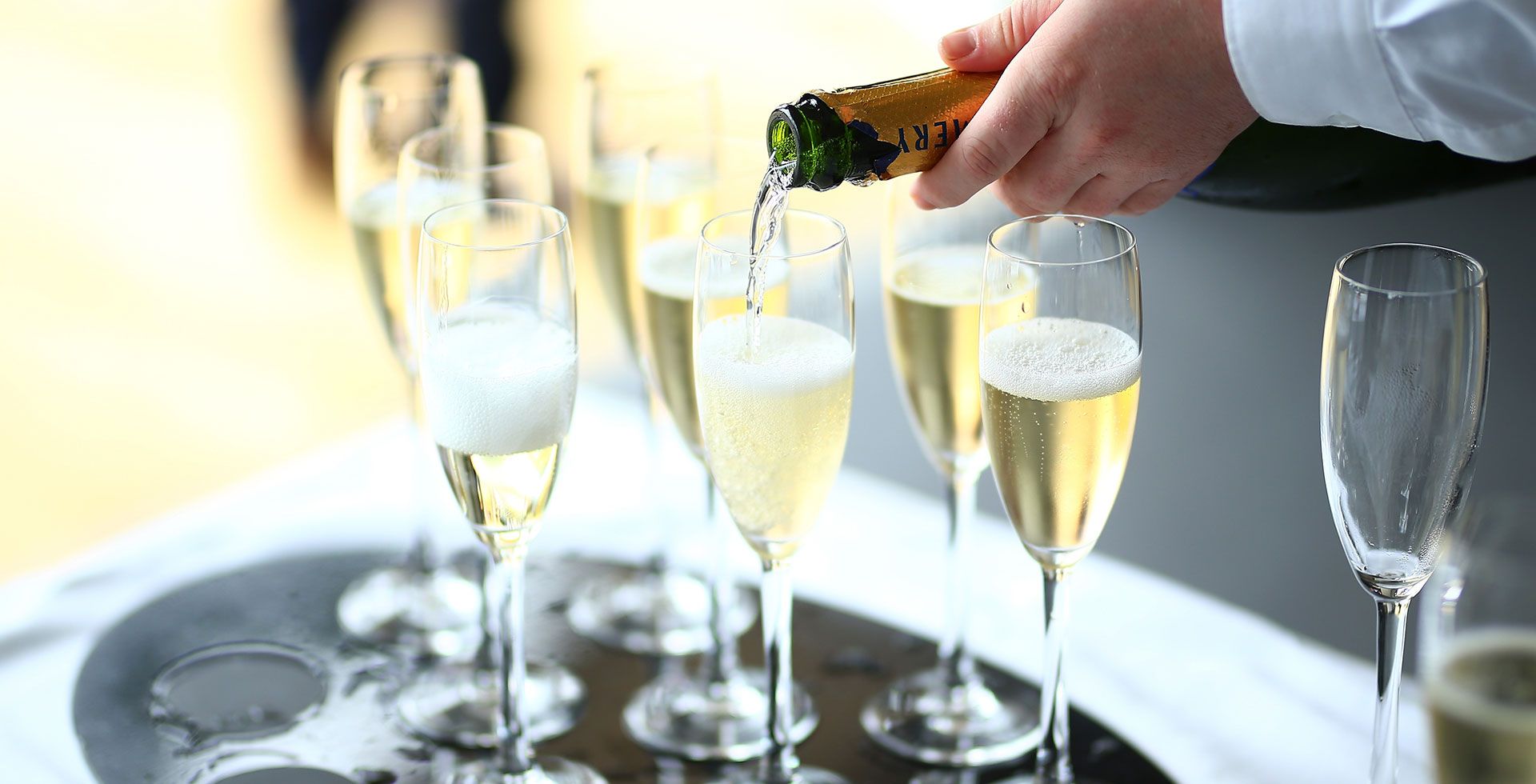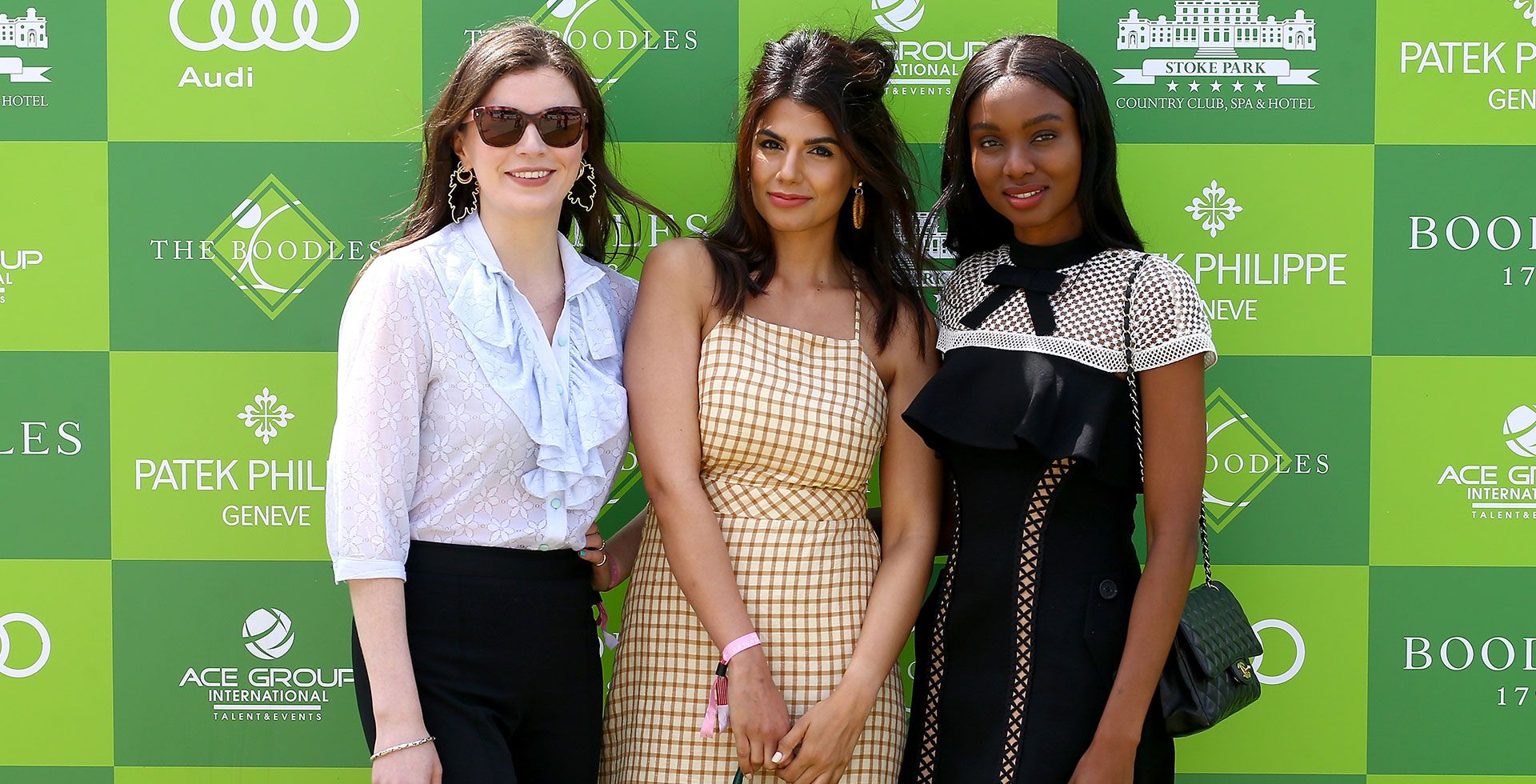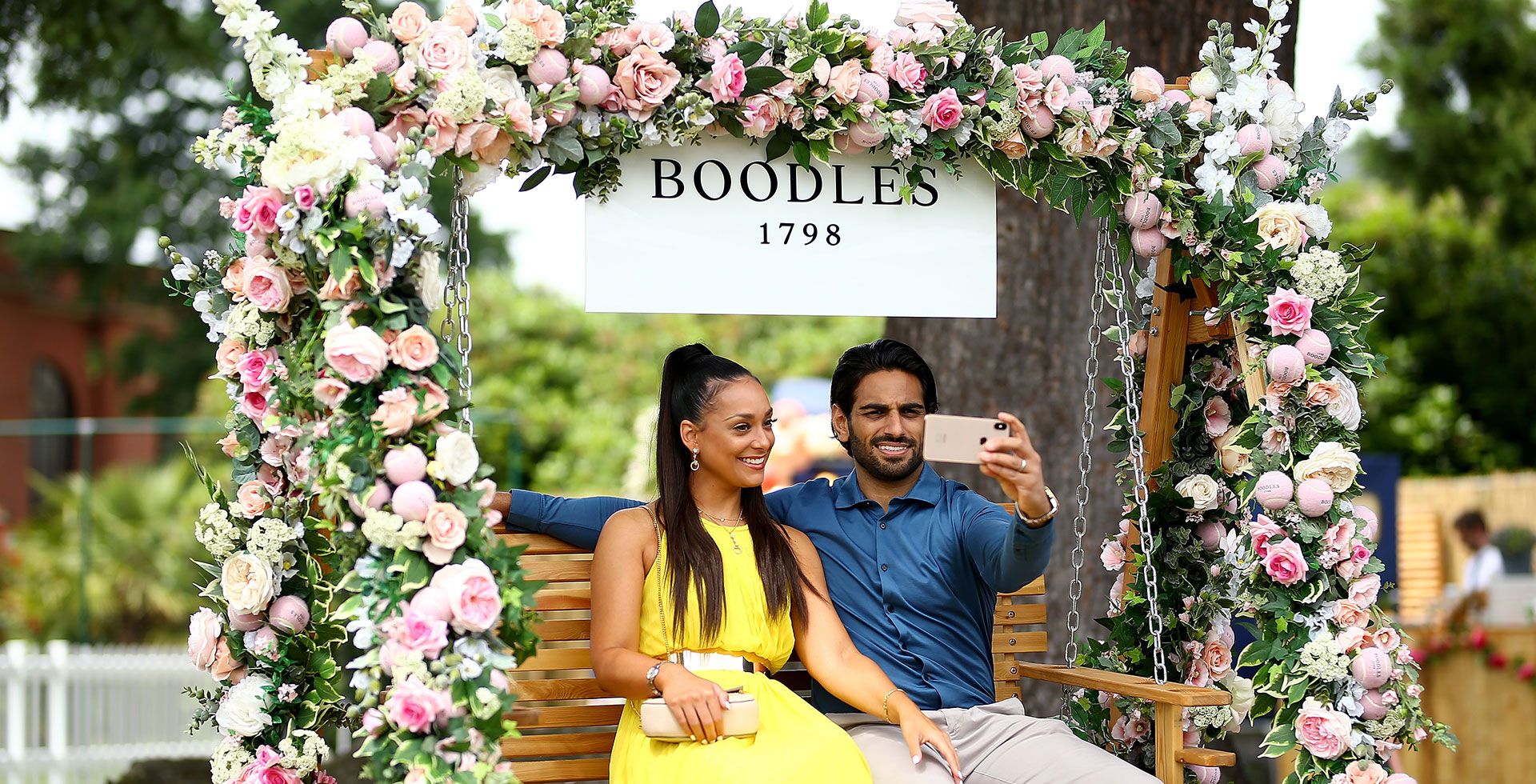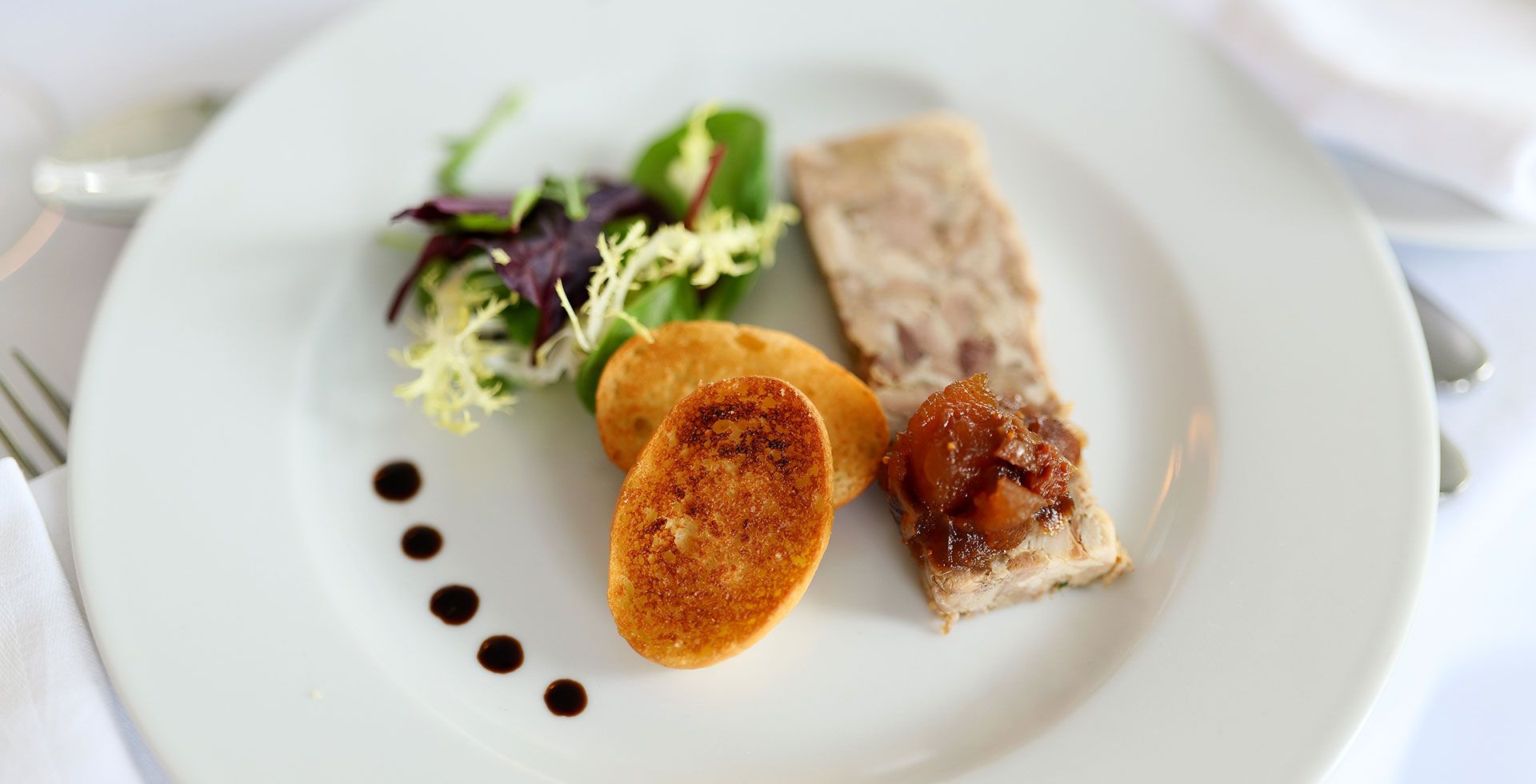 Four top-ten stars grace the court on Day 2 at The Boodles
Four top ten stars – including World No.1 Novak Djokovic – graced the court on a sunny Wednesday at Stoke Park, where crazy rallies and quality tennis kept a packed crowd thoroughly entertained throughout day two.
---
DENIS SHAPOVALOV d. NOVAK DJOKOVIC 7-6(3) 6-4
Djokovic and his relentless consistency appeared to have the edge in a tight first set but Shapovalov nailed relentless one-two punches when down on the scoreboard and played a flawless tiebreak to take the lead. 
The defending Wimbledon champion broke to open the second set and his Canadian opponent looked to be up against it but back-to-back blocked return winners got Shapovalov back on serve for 3-3, and the 20-year-old's all-out tennis sealed the defining break for the 7-6(3) 6-4 victory. 
"I'm going to speak to the tournament and hopefully they're going to give me a few ATP points for these two wins!" Shapovalov joked after the win. "I'm enjoying my time, it's been two great matches and it's honestly an honour to be out on court with a champion like Novak." 
Of facing Djokovic, he added: "It's extremely tough. He comes out with almost any shot – he can hit anything, practically and he doesn't give you much. So it's really challenging when you come out against him – you have to play your 'A' game. You have to go for your shots, and that's pretty much what I did today." 
---
KAREN KHACHANOV d. STEFANOS TSITSPAS 3-6 6-3 10-8
A battle of two young top ten players had the crowd cheering as World No. 6 Tsitsipas returned to The Boodles for the second straight day to face World No. 9 Khachanov.
At times the Greek player appeared to have the upper hand, but Khachanov came out on the right end of some thrilling rallies in the match tiebreak that had both men falling to the floor. The Russian's efforts were enough to sneak out a narrow triumph. 
"It's the first time for me playing at Stoke Park for The Boodles, and it's a nice atmosphere, facility, hotel, the golf course," Khachanov shared after the match. "I heard many good stories about this place, so it's really pleasant to play for the first time this year." 
The 23-year-old enjoyed the opportunity of taking on a fellow Wimbledon top ten seed in Tsitsipas.
"Sometimes we were joking [around], which is part of an exhibition match, because people want some entertainment outside of the rallies," Khachanov explained. "And I think it was a good match with some good rallies. We are tall guys, serving hard, so sometimes it's difficult to keep the ball in play all the time! It was good practice." 
Tsitsipas, who played at Stoke Park last year, was also enthusiastic about his return to The Boodles alongside his father and coach, Apostolos Tsitsipas, and younger brother and sister.
"I like the crowd, I like the fan support, and the venue's nice and very relaxing before a serious two weeks in Wimbledon," he enthused. "I'm very overwhelmed by the whole experience, and how they organise this event, and the family-oriented environment. So yeah, that's what makes it so special."
Looking ahead to The Championships, he added: "I have expectations for Wimbledon. I want to win it, obviously – that's one thing. But I think I have to concentrate match by match, and not look too far ahead. So that's going to be something I'm going to focus on. 
"I know it's going to be difficult, as there are some great players out there who can be good on grass, so I'm going to have to be aggressive and be patient, in general."
---
DIEGO SCHWARTZMAN d. FABIO FOGNINI 6-2 6-1
Argentina's Schwartzman delighted fans once again as he returned to Stoke Park for the second day running, picking up his first win with a straight sets dismissal of World No. 10 Fabio Fognini. 
The 26-year-old raced out to a 4-0 lead in both sets, and produced a consistent all-round display to see off the higher-ranked Italian.
"I felt really well today – a lot better than yesterday," Schwartzman shared post-match. "It's always nice to play against Fognini and it's good preparation for Wimbledon." 
The World No. 24 is training hard ahead of next week's Grand Slam:
"I'm practicing a lot, really hard, on the court and outside of the court with my trainer," he said. "Things are really tough before a best-of-five sets tournament, but I think at the weekend, just one or two days before Wimbledon I'll practice a little bit less. And then I'm planning to go around and look at the city a little bit." 
He added: "It's always exciting, just a few days before the big tournament, the third Grand Slam of the season. I'm really happy to be back here and I'm just aiming to do better than last time."
Thursday continues with a bumper line up including former Wimbledon runner-up Tomas Berdych.
---
Results - Wednesday 26th June 2019
Denis Shapovalov (CAN) d. Novak Djokovic (SRB) 7-6(3) 6-4
Karen Khachanov (RUS) d. Stefanos Tsitsipas (GRE) 3-6 6-3 10-8
Diego Schwartzman (ARG) d. Fabio Fognini (ITA) 6-2 6-1
---
Order of Play Day 3 - 2.30pm Start
2.30pm
Stefanos Tsitsipas (GRE) v Roberto Bautista Agut (ESP)
followed by
Tomas Berdych (CZE) v Denis Shapovalov (CAN)
not before 5pm
Filip Krajinovic (SRB) v Martin Klizan (SVK)
NB. Timings are all BST (Local)
*Please note Players are subject to change